What is World Space Week?
For over 20 years, World Space Week (WCW) has been an international celebration of the contributions science and technology have made for the betterment of the human condition. Held each year from October 4-10, World Space Week Association's mission (WSWA) is to strengthen the link between space and society through public education, participation, and dialogue on the future of space activity using World Space Week as a focus. WSW is coordinated by the United Nations with the support of the World Space Week Association (WSWA), consisting of space education and outreach events held by space agencies, aerospace companies, schools, planetaria, museums, and astronomy clubs around the world. In 2021, WSW achieved a record 6,418 events across 96 nations – synchronizing these events in one week serves not only to commemorate significant events in space history but also to attract greater public and media attention.
HITN's Participation in World Space Week 2022
In 2022, HITN will become part of a worldwide list of WSW partners with the specific objective of promoting interest and involvement in STEM among Hispanic youth in the United States. Additionally, this year's theme of Space and Sustainability goes hand in hand with HITN's goal of improving the quality of life for Hispanic families through education on how conservation can protect future generations.
There are several different means through which HITN plans to participate in World Space Week, including through television, digital activities, and community outreach.
October 6- English- (10am-11am)
To celebrate World Space Week 2022, HITN invites middle schools and high schools to join a one-hour webinar on October 6 at 10 am ET in which moderator Rosa Vasquez Espinoza introduces international experts for a talk and Q&A about space, telecommunications, aerospace missions, climate change, careers in science, technology, engineering, and mathematics and their impact on our community.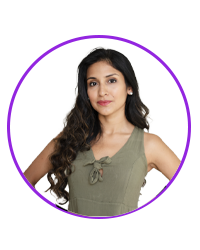 Rosa Vasquez Espinoza is a Peruvian chemical biologist and microbial natural products researcher, educator, conservationist, and award-winning artist. She is the creator of MicroAmazon, a multidisciplinary project that will explore the unknown microscopic universe of extreme natural environments found in the heart of the Peruvian Amazon.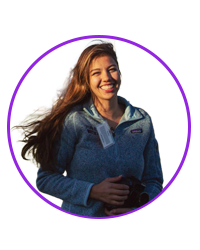 Antonia Jaramillo is responsible for writing and developing online and print stories on the aerospace community, specifically NASA, SpaceX, Boeing, and other aerospace companies while covering rocket launches from the Kennedy Space Center and Cape Canaveral Air Force Station.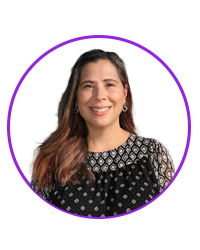 Liliana Villarreal is the operations flow manager in Exploration Ground Systems (EGS) at NASA's Kennedy Space Center in Florida, responsible for the overall management, planning, integration, and execution of all operational ground and flight hardware activities required to support Orion and Space Launch System human space flight missions.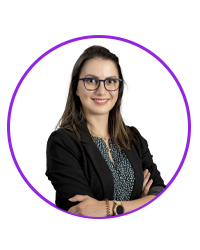 Paula do Vale Pereira is an Assistant Professor of Aerospace Engineering at Florida Institute of Technology and Research Assistant. She was a Research Assistant at MIT Space Telecommunications, Astronomy, and Radiation Laboratory and a Visiting Research Student at NASA Jet Propulsion Laboratory.
Register for our webinar in English